Cataloguing your Artwork on CD or DVD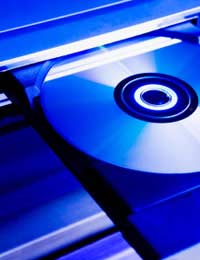 When you have art work, or other craft, spread all over your business workshop it can be difficult to keep track of everything. This can make it hard when trying to decide which artwork or creation to include in an exhibition. By using a simple cataloguing method on a CD or DVD you can avoid the chaos of not knowing what art work you have and what still needs creating and adding to your portfolio.
Cataloguing
Using a spread sheet is a simple way of creating a database of artwork for your business. However, you will first need to decide how to label the artwork so that you can store and cross reference them effectively. A simple way would be to start at 1 and work upwards. As you get more adventurous and add more lines to your business you can add subcategories for each craft or design. To start with, though, it is best to keep it simple.
Take a photo of the work you want to catalogue and give it a number. Add a sticker with this number to the reverse of the work and store it safely. Using the number you gave to the painting; add that to the database along with a thumbnail picture and the number of items for sale. Do this for every piece of work. As you work you will be able to see what pieces need replenishing and also be able to see at a glance which pieces sell well and which does not. This will help you to hone down your products to those that sell effectively.
There are several spreadsheet programs available for free downloading on the Internet that can be used to start your cataloguing. If you prefer you can do it longhand in a notebook, or for back-up try using both methods.
CD or DVD
When you are happy with the method of cataloguing you have chosen you will need to keep a copy of the database away from the PC. For this you can 'burn' either a CD or a DVD to store your files. However, unless you format the disk correctly you will only be able to burn to the disk once, so it is best to burn a back-up copy once a month and use a memory stick for daily back-up purposes.
CD's can hold less data than a DVD but they are ideal for small companies and are certainly cheaper to purchase. The life if a CD is limited to around 10 years provided they have been stored correctly. The downside is that as they hold fewer files than a DVD you will have to store far more CD's than DVD's. When space is at a premium DVD is the answer.
A DVD can hold far more files than a CD; however, unless you format them in a certain way you can still only burn to the dick once. The plus side is that you will have far less disks to look after than if you use a CD rom.
Instead of storing your disks in individual cases, try investing in a large disk holder. You can pick up zip cases that hold anything up to 400 disks to very little money. This method of storage also ensures that all your disks stay together and don't go walk about in your workroom.
Remember
Cataloguing is a great way to ensure that you know what products you have available, but it is also a great way to keep track of raw materials. While it may seem like a daunting task, cataloguing your work can save hours when it comes to locating an elusive piece of artwork.
You might also like...