How to Price Your Art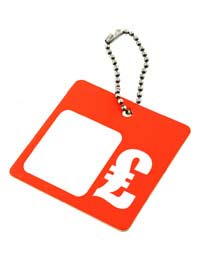 Pricing art is one of the most difficult aspects of running your own art business. To a novice businessman or impassioned artist it is reminiscent of that age-old question, 'How long is a piece of string?' However, it can be approached in a quasi-scientific manner to produce a consistent pricing policy.
Market Research
The first golden rule is to look at the market in which your work will be featuring. Get a feel for some of the prices. This is nothing more than a pointer as there are so many variables that will affect the value of a work of art. Some of these variables include:
The size of the painting - this often has an effect on the value but beware of depending on this as a singular pricing instrument. Everyone who views the Mona Lisa for the first time comments on its small proportions, bear that in mind!
The complexity of the composition or techniques used will have an effect on the value.
The medium used will also be a factor in deciding the price, the market for oils and watercolours are often very distinct.
The most difficult factor to grasp and assess is the career, merit and market appeal of the artist.
Make sure you visit plenty of different galleries and collect price lists but do not stop your research there.
Time Spent Creating Your Work of Art
As cold as it seems, you will need to take into account the number of hours spent creating a specific work of art. It may even help to keep a timesheet. This seems very heartless and mechanical but it is another way to help gauge a piece's worth.
Cost of Art Materials
Another cost that must be assessed is the materials used to create the art. Keep a running total of costs incurred through the purchase of materials like canvas, paints, brushes and any specific tools required.
Working It Out
Having assessed all these costs and with the background market research, there will be enough tools to complete the process of pricing. Start by noting the hourly cost of the art or the hourly cost of your time. This is a difficult and obscure concept which is subjective and at the same time, market-led. Add this figure to your production costs. Now, double the amount and note this initial price. Compare your figure with your findings from the market research. Check that you have arrived at a realistic price, comparable to similar works of art. If the results are positive, the pricing process is complete. If not, there is a big enough margin to arrive at a figure which is more appropriate.
Final Words of Advice
It is advisable for new artists to keep prices relatively low. When their art increases in popularity and gains a good reputation, prices can be raised to reflect the rise in market value. This is much better than starting with high prices which need to be decreased. This isn't an ideal practice for an artist as reducing prices seems to insinuate that the work has a decreased artistic merit.
Finally, the ultimate rule for pricing art is that an artist's emotional attachment to art should NEVER be reflected in the price. The angst of the creative process generally has little or no value in the market. If you feel a strong emotional bond with a work of art which may affect your pricing, put the art aside and withdraw it from sale. No price will be right for such a work of art.
You might also like...