About Our Site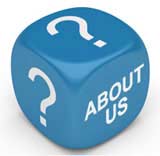 StartAnArtBusiness was formed to offer a unique reference point on how to start up and run an art business.
StartAnArtBusiness is the only place to go if you want find out everything about starting your own art business. It takes you through the process of finding inspiration and developing your talent or market to the specific issues of art businesses. These include topics like marketing, PR, taxation, finances and record keeping.
StartAnArtBusiness shows how these areas relate directly to the world of art. The website is packed with up to date features and articles which are reviewed and added to constantly. There are also case studies and profiles to enjoy.
In the unlikely event that your problems or questions are still unsolved, check out 'ask our experts' on the StartAnArtBusiness website. Your question will be answered directly. The website has been written by people with interests in the world of art businesses. All their knowledge is at your fingertips.
It's a fast-moving business and you'll need to make sure you keep up to date with the ever changing content of StartAnArtBusiness. This is easy when you sign up for our regular, cutting edge newsletters.

Related Articles in the 'Site Information' Category...