How To Secure Art Grants & Art Bursaries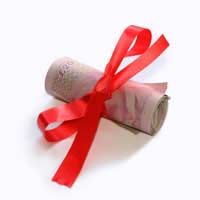 When it comes to finding a grant or bursary for an art business it can be a minefield. Knowing where to look for finance and how to secure it can improve your chances of being successful. However, the bad news is that almost all the other art businesses will be chasing the same grants and bursaries.
There are literally hundred of thousands of pounds handed out every year to start-up business, grants, loans and awards, but finding out how to apply for them can be difficult. The first thing you need to do is approach your local council or business link. They will be able to tell you what funding is available that year and who to contact to apply for it.
Grants
Grants consist if money that doesn't need to be paid back. However, it usually means that you have to fit into the qualifying criteria to be eligible to apply. The rules are normally very strict and you should only consider applying if you feel you have a realistic chance of securing the grant.
The princes trust offer grants to young people starting a business, but who are disadvantaged due to disability. The amount is around £1500 but to qualify you not only need to be disabled, you need a viable business plan, market research and proof of orders.
There are also art specific grants available for which you will need to contact the art council of Great Britain. They hold on file details of art grants and can advise as to your suitability.
Awards
Awards are even more elusive than grants when it comes to securing one. This is because awards are normally given to the outstanding and truly talented individuals. However, don't let this put you off applying, you may get lucky. After all, you have to be in it to win it.
When applying for an award, again make sure that you meet the entry criteria. It is no good applying for a sculpturing award if you are a watercolourist. Send for details of the awards in advance and read through carefully before deciding to apply. As with most 'free money' it normally comes with some pretty thick strings, which, if you're not careful, can strangle a new business.
Bursaries
As with the above, make sure you know what you are applying for. Contact the Art Council of Great Britain for advice and guidance, they know who to contact and how. Bursaries are normally awarded annually, so be sure you know the deadlines well in advance.
Once you have secured funding you will be able to invest in your business and help it to move forward. Beware, however, that with most of these forms of finance you will have to produce detailed records of how and where the money was spent along with financial records for up to several years.
Remember
If you are in any doubt about what you can and can't do with a financial award, ask a professional. This can be the citizen's advice bureau, trustees of the wards or the Art Council. Never apply for anything without knowing the long term implication for you and your business.
You might also like...
I'm 45 yo and have been unemployed for considerable number of years, I've been gifted with multiple creative skills and would like to turn my abilities into cash. I have sold plenty of portraits and upon delivering a piece of artwork to a client recently was given a tattoo machine a tattoo gun and an array of inks; of which I have tattooed a further friend of mine and since the day he shown peopleI have been inundated with requests... I do not doubt my abilities in fact I feel confident I could make a go of it. Without being cruel or coarse [not my intention] the vast majority of tattooists learnt to draw AFTER they start tattooing.. I don't know if this the correct place to write but if it is not I'd be appreciative if you would pass my details on to the appropriate department.. Thank You for taking the time to read this notelet. Wishing you peace and prosperity in the hope I may recieve similar... Be safe, peace. I. M. Kemp.
merfynspiralmoonbeam
- 19-Jun-13 @ 2:38 AM