How to Get Start Up Capital for Your Business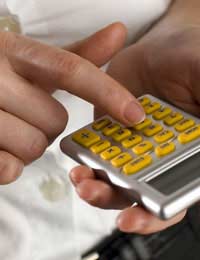 You have decided to start your own art business. All you need now is start-up capital; easy to say, but not so easy to raise. Banks are more reluctant than ever to loan money to new business ventures and those that will want in-depth business plans and forecasts that are impossible to make along with security, such as your home, to use as collateral for the loan. Obviously, the higher the cost of manufacturing your product the more start-up finance you will require. If you want to paint pictures all you need is some inexpensive equipment and a small(ish) space in which to create your artwork, then the start-up costs will obviously be lower than a person wanting to start a pottery business who will need expensive equipment and possibly even need to rent premises.
Employed or self-employed?
Most craft workers, therefore, opt for part-time jobs to help smooth out the transition from employed to self-employed and to help with start-up costs. It is easier then to get a personal loan to raise the necessary funds if you are already in employment. This is an advisable route to go down if you have a mortgage or other financial commitments as you are sure you can pay the bills. Starting a business takes time and you won't start to see profit immediately so making sure you can live while the business grows is a sensible option.
There are grants and bursaries available to small businesses but they take time to arrange and can be quite limiting in what you can do with the money. However, they come with a package of valuable business advice and guidance that you wouldn't get by going it alone. They are hard to come by, but worth hunting down.
Sources
There are several places you can go to look for finance for your art business, ranging from private bursaries to government start up plans. The amount of money offered is as varied as the organizations that offer it. The most common sources to look for advice or funding are:
Local Arts Council
Princes Trust
Craft Council of GB
Job Centre
Business Link
Private bursaries
All of the above offer not only funding but advice on how to go about starting up your business. Some areas offer specific start-up grants, but you will need to check this with your local job centre. If you are aged between 14 and 30 your first port of call should be your local Prince's Trust office as they offer grants (up to £1,500) and loans (up to £4,000) to businesses they consider stand a chance of succeeding. They also give you a market research grant of £250 to help you find your niche market. Worth looking into if you fit the criteria.
Whichever method of financing you choose you will need to do your math carefully. A detailed business plan, financial forecast, costings and research will be needed to secure any type of finance. Even those who plan on financing their own venture need to know exactly what the costs are as it is always the hidden costs that can spell disaster to a small business.
You might also like...