Your Business Start-up Questionnaire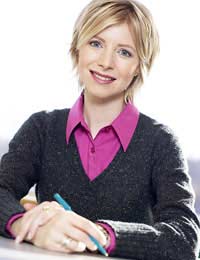 Before starting an art business, either in the field of art, crafts or design, it is essential that you sit down and ask yourself some really searching business questions. You need to be honest with your answers because not doing so will ultimately result in failure – yours. Being truthful now will help you to be successful in your new art based business. The kind of questions you need to ask yourself are pretty standard really, nothing scary, but they will give you an idea as to whether you have a 'business mind' or not.
Are you an Organised Person?
If you can't remember where anything is, or forget to pay bills on time, then the answer to this is no. Don't panic, though, you can become organised. You don't need to become a control freak, but learning to file things away properly, pay bills on time and working to a schedule are all good practice for running a business. Filing, bookkeeping, invoicing etc, all need good organisation or you won't be able to manage your business successfully.
Do you Believe in Yourself?
To be able to promote your art, craft or design product, it is essential that you believe in yourself. An art business is based around what you make, so lack of belief will result in very few, or no, sales. If you don't believe in you no one else will.
Do You Have the Skills to Make Your Art, Craft or Design Product?
If you answer no, it's not the end of the world. You can learn the necessary skills. Contact you local college and ask what courses are available in your chosen subject. Your local library may also be able to help. A qualification in either art, craft, or design will help you to market you product as people will view you as an expert in your chosen field.
Are You Good With Money?
Don't worry if you're not, again this is a skill that can be learned. It is essential that you adopt good bookkeeping procedures because failure to control your finances will lead to failure in business. If you feel that you really can't manage the financial side of your business you can get help, but it is advisable to learn in order to know where your business is financially.
Are You Adaptable?
I have known many people start a business in one area of art, craft or design and end up with a totally different product in order to be successful. You need to learn to read the market and step in quickly if you spot a niche you can slot into. For instance you may start off making cushions but end up making seat belt and steering wheel covers for cars because you spotted a trend in the market. Being adaptable is essential in business.
Are You Hardworking?
If you prefer to pretend to work when the boss is about and take part in office pranks when they're not, then running your own business is probably not for you. As with all self-employment and business start-up, you need to be dedicated and willing to work long hours in the beginning. Starting a new business is never easy, but it's even more difficult when you are making the product yourself and having to take control of all the paperwork and promotion.
The list of questions above is by no means exhaustive, but they give you an idea of what qualities you need to run an art, craft or design business. If, after answering them, you feel you have what it takes to run an art business, then you have every chance of succeeding.
You might also like...
Hi. I'm thinking of setting up a home-based bespoke customized art business. Any tips & advice on this. Regards
Nat20
- 19-Nov-16 @ 10:46 PM
Hi. I am interested in setting up a home art business, specializing in bespoke customized art. I have never set up a business before, so i 'm a bit unsure about the they type of business insurance cover i would need for this sort of business. Regards
Nat20
- 19-Nov-16 @ 10:43 PM