The Art of Selling Art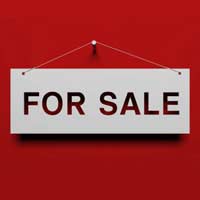 If you own a gallery or a collection of art, one of the many hats you may need to wear is your sales hat!
Sales is an art in its own right but selling art is a specific discipline with different techniques, rules and guidelines.
Make sure that you acquaint yourself with these principles. Failure to do so could be a costly mistake with a catastrophic loss of sales income.
Getting the Atmosphere Right
Effective art sales begin with proper presentation. If you are displaying the art in a gallery or studio, some very simple principles apply. Bear in mind the old rule that 'less is more'.
Keep the background decor simple, clean and neutral. If not, it will 'fight' with the art for attention and detract from its impact. Your watchwords are 'tastefully spartan' and 'background'.
Get the lighting just right. This will illuminate and complement the art. Make sure it's simple and subtle.
Keep the sales environment professional. Make sure it remains uncluttered and immaculately clean.
Look at the ways you organise and display the art. Examine whether it would be best to have groups or keep the artwork separate.
Sales Psychology
Selling art is a very subtle discipline. Never use the same sales techniques that you would use to sell cars. In the world of art, there should be no such thing as a hard sell. This will instantly put your customer off and send them running.
Effective art sales depend much more on the psychology of the environment. Get your atmosphere right and make sure you provide plenty of information. This includes brochures and business cards. Art sales are rarely immediate or impulsive. Often buyers will view a work of art, fall in love, leave the environment to consider the purchase and then return to complete the transaction.
Another important piece of information which must be displayed is the price of each item. If a prospective buyer has to ask, they assume it's beyond their budget. Fear of embarrassment often prevents them from getting this far and the sale is lost.
Buying Signals
Rather than approaching a customer in the gallery too quickly, quietly and subtly observe their behaviour. If they stop in front of a work of art and make initial enquiries, these are almost certainly positive buying signals.
At this point, the skilled art salesperson treads very carefully indeed. Explain the history of the painting and point out its merits and strengths. Help the viewer to imagine where they would hang the painting and what it would feel like to own it. A sale is about painting 'what if?' pictures in the visitor's imagination which prompts them to make a commitment to buy.
Make your conversation with the prospective buyer personal; relate the art to their tastes, aspirations and lifestyle. Asking open questions (i.e. those which exclude yes or no answers) sets up a good relationship and dialogue.
Don't use complicated technical terms. Always assume your buyer doesn't know a thing about art. If they are experts, they will correct you. If you assume they are experts, though, it's very hard and embarrassing for people to reveal their lack of knowledge.Finally, don't ever judge your visitors by appearance. Billionaires wear jeans too!
Think about your sales techniques. Start with the sales environment and then look to yourself. Subtlety is everything in this game of art sales.
You might also like...
Very crisp and clear. Thank you for all the guidance, which will now help me hold an exhibition of my own paintings very confidently. Warm regards
Anga
- 11-May-11 @ 3:13 PM