Using Hotels and Coffee Shops to Showcase Your Work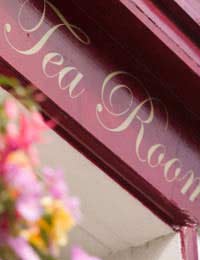 When it comes to displaying your art you don't always need to approach an art gallery. There are other places that willingly display artwork and fine art and other original art for free. Using them could get you more exposure than any other avenue and the chances are that there are several in your town. What are these magical places, well it might come as a surprise but they are simply your local coffee shop and hotel.
Coffee Shops
This is not the first place you may think of when it comes to displaying your art, yet when you think about it a coffee shop has hundreds of visitors every week stopping in for a cake and a beverage. While the customers are sitting chatting they often look around the walls at the artwork hanging there. If the art on the walls was yours, displayed with your details and cost you may get some extra sales, at the very least they will learn your name; this could prove invaluable when you next advertise an exhibition as they will recognise you and possibly attend.
Many coffee shops will be pleased at your offer of hanging work in their establishment as it means they can keep the shop looking bright and up-to-date for free. You may even find that they like your work so much they purchase it. If you approach them and offer a percentage of sales originating from their shop you may find that the ones that seem skeptical will change their minds and accept your offer. Remember, you could reach out to many customers that ordinarily would never see your work.
Hotels
Again, this is probably an area you never considered when it came to displaying your work. Yet, like the coffee shop, it could be a lucrative market. If you are lucky the hotel may even buy the works from you instead of displaying them for sale. If the hotel refuses to display, or purchase, any works of art from you inquire about hiring their function room. Again this is a way of reaching the hundreds of guests that pass through hotels every week.
You may find that you have more luck with the higher class hotel as they are more likely to display original artwork as opposed to prints, but don't discount approaching all hotels. It doesn't matter which one says yes as long as you are reaching the public, but obviously the higher end hotels are more likely to have guests who can afford your art as opposed to the budget hotels that often have families on a budget for their guests.
Thinking Outside the Box
When it comes to selling anything, try not to place any limitations on where you think you can sell your art. You will be surprised to see that there are often places that you never considered that will willingly accept your suggestion to use their walls as mini galleries, and at a fraction of the cost of a real gallery.
Remember
Do your research, be bold, believe in your work and you will sell your artwork.
You might also like...