Work Out an Advertising Budget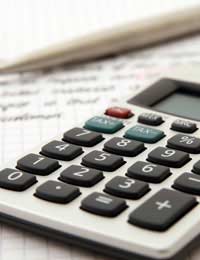 Calculating an advertising budget for your art business can be tricky. How much finance do you commit to your company promotion? There is no right or wrong answer. You need to make sure that you advertise sufficiently to bring in business, but not too little that people miss your adverts, yet not so much that the cost outweighs the sales generated.
To set a budget you first need to look at the available capital after purchasing essential stock or materials, and then work out the best way to reach your target market. A good rule is to aim for 10 – 15% percent of the available cash. That way you can judge the reaction to your advertising and either adjust the figure up or down accordingly. However, once you have advertised and people know about you, the amount of advertising you do – minus special events and promotions – should go down.
Calculations
The amount you have to spend will also depend on how much start-up capital you had to begin with. If you had very little, or most of it was taken up with the setting up of the company, you will have very little, if any, money to invest in advertising. It is at that point you will need to rely on free advertising (see below).
For this example we will assume that you have £1000 pounds left after you have purchased all the essentials for your business.
From the thousand pound you need to set a budget for advertising, for arguments sake we will use the simple figure of 10%.
10% of £1000 = £100 pounds advertising budget. This doesn't sound a lot but if used correctly it can generate a lot of sales. £100 can buy you several weeks in shop window with your poster, many stamps to send out mail shots and even an advert in your local paper.
Obviously, the more money you have to invest in advertising the better, and from £1000 you could afford to go to the 15% threshold.
Caution
It is tempting to look at your £1000 pounds change from setting up your company and blow it all on advertising, but this will leave you without an emergency fund. Things can change, a large order may come in that is cash on delivery meaning you need to buy the materials yourself in advance; not possible if you don't have an emergency fund. Always think carefully before spending anything. Always ask yourself if the purchase is really necessary before committing to it.
Free Advertising
If you have no budget for advertising there are still things you can do to generate sales. Put up posters on telegraph poles and notice boards, post leaflets through letterboxes, ask friends to put up business cards at work and leave fliers in waiting rooms.
Whatever your budget, you can still advertise and it is always worth using the free methods even if you have a substantial advertising fund. Every little bit helps, especially if they result in more sales for your business.
You might also like...