How to Start an Online Art Gallery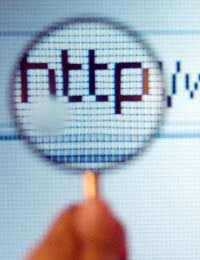 If you thought art galleries were only built from bricks and mortar, think again. Online art galleries are becoming increasingly popular. E commerce is enjoying a huge slice of the action in the art world. If you've never considered an online art gallery you could be missing out on lucrative sales for your business.
Why are Online Art Galleries such a Good Idea?
The absence of property rental charges, maintenance costs and utility bills mean that an online gallery will result in increased profit margins. You may be able to offer buyers more competitive prices for the art, which should result in increased sales and market exposure.
'Offline' art galleries either rely on clients making a physical journey to visit the gallery or passing trade. An online gallery reaches a far wider audience, making the art accessible to a vast marketplace.
If you sell your own art, an online gallery is a time-effective way to run your business. Maintaining an online gallery, frees you physically from the sales floor meaning more time is devoted to creating art.
If you can prove that your art sells online, you will find it easier to approach 'offline' galleries because you have a track record.
Host Sites
Online gallery hosting sites are probably the simplest way to start your own online gallery. It's a bit like renting space on a website. A fee is charged for online services like messaging or sales facilities.
Uploading art and creating your gallery space is a simple procedure and host sites make the process transparent and logical.
Some hosting sites offer their services free of charge. This may seem like an attractive option but the site owners need to raise revenue.
This is achieved by advertising that appears alongside your art. You have to assess whether this is an acceptable option for you, a lot of gallery owners and artists feel that this in itself is too high a price to pay.
Building Your Own Site
Although more time consuming and expensive, your work will be showcased and you'll have complete control over the style of your gallery.
Start by purchasing your own domain or web address. Choose your site name wisely. For a single artist, it's advisable to use your own name as a .com or .co.uk.
Buy your domain from a company that can offer lots of useful gadgets and gizmos like secure payment facilities, email addresses and site 'traffic' reports.
Important Points to Remember
There are a few simple guidelines that help to guide your business towards online success:
Learn to take decent photographs of the artwork you want to sell. The usual format for art files is known as a JPEG. Good photography is incredibly important for buyers who are purchasing on the strength of a digital image.
Make sure that the price of each work is clearly displayed and make shipping charges clear and transparent. It's worth setting up a contract or agreement with a shipping company so you have access to costs for each work on an upfront basis.
Make sure you maintain your gallery on a daily basis. Failure to do so is unprofessional and you will lose any integrity you have with your clients.
Research your online competition. Look at the most successful online galleries and although you should never copy ideas directly, use some of their ideas as inspiration for your own gallery.
Don't make your gallery too remote and 'cold'. Buying art is often an emotive decision so you need to address this by making sure you include lots of background information about you, featured artists and the gallery. Consider including a daily update to showcase the work or finding a relevant way of developing a personal relationship with the clients who regularly view your gallery.
Online galleries are listed by search engines in their thousands so it's no good languishing on page 39, where no one will find you. Raise your online profile by including keywords that match the type of work you sell, this will tally with the common online searches your clients might conduct. If this feels like a mystery, get to know how the internet works and some of the tricks that will increase the amount of traffic your gallery enjoys.
Support your online presence with more traditional means of marketing like mail shots and postcards at art fairs. This will mean more visitors to your gallery and the higher the number of hits you receive, the closer to the top of the search engine rankings your site will climb.
An online art gallery could be just the thing you need to extend the reach of your art business. With a little research and common sense, you will be able to tap into some very lucrative business.
You might also like...
Looking for gallery inventory / accounting system / low-end cost
Bella
- 17-Jul-17 @ 7:41 PM
@sean75. We're really sorry but we cannot enter into individual correspondence. If you have any questions that you can post here, we or other readers will endeavour to respond as best we can.
StartAnArtBusiness
- 5-Feb-15 @ 1:58 PM
All the information you have is brilliant for a start up company or anybody wishing to do so. Please can you contact me As I am a start up and would love to have your advice
Sean75
- 2-Feb-15 @ 2:50 PM