Where to Advertise your Art Business and Art Events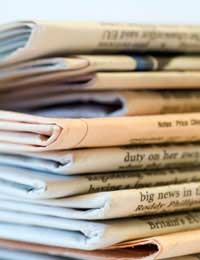 When starting an art business it is essential to advertise your products and any events you may be attending. Promotion is the key to success with any business, and the best way to promote your business is by sending out media kits and press releases.
Media Kit & Press Releases
A media kit is vital if you want to get the press interested in you and your work. You will need to include the following items in your kit:
Your business name
Contact information
Photographs of the work
Lists of events you will be attending
Launch date information
Price lists
Invitations to events
There are also a number of other things that you can include, but the above list is adequate to get the press interested. Send out your media kit to all the local papers and to nationals if you are holding events outside the area you work in.
Make sure that all the contents of the kit are of high quality, the press will judge your work by the way you present your information. Include high quality photographs of your work, good quality 80 or 90gsm paper or high quality print and enclose them in a folder. First impressions count, make yours a good one.
If you can't afford a full media kit send out a press release along with an invite to an event local to the paper you contacted. It saves money and the press normally likes to support local artists.
Magazines
Advertising in magazines, both print and online, can be a good investment. Pick publications that appeal directly to your customer base. You wouldn't advertise bird houses in a bridal magazine; the same is true of art in a computer magazine. Approach art publications that deal with subject matter similar to your own, this helps to ensure that you reach your target audience. It isn't cheap to advertise, but remember if you don't let people know you are out there they won't come. A week advertising costs could be recouped with one sale, once the customer knows you're there.
Posters and Fliers
Putting up posters in local craft shops and art galleries can also pay dividends when it comes to reaching customers. It is a relatively cheap way of advertising, although it will be limited to locals who read the posters. You could also hand out fliers in the street. This is not an easy task as people will walk past you as if you're invisible, but it will reach some people and they will attend events and exhibitions.
When it comes to advertising the list is endless. A few hours spent researching the best places to advertise can pay huge dividends. Try to stick to ideas that reach the customers you want to reach. If you produce high quality art then try magazines that are read by wealthier clientele that will purchase your goods. For instance, try 'Country Homes' magazine if you produce expensive art prints or one off originals, the market readership tends to be more upper class and can afford, and indeed seek out, unique works of art for their homes. Think about who you want to buy your work and aim your advertising at them. Don't go at it with a blunderbuss approach as it is costly to advertise.
You might also like...
Just launched eventsmarker . com to help everyone promote their events online, hope you all like it!
bob
- 30-Aug-12 @ 9:06 PM