Promotion for Artists and Art Businesses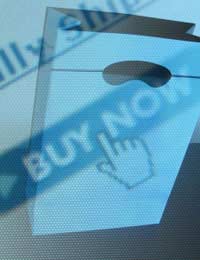 Promotion is essential to every business. Lack of promotion equals lack of sales. There are many ways that you can promote your art business. All you need is time, a realistic budget and the drive to push your business forwards. The age of the Internet promotion has become easier than ever and reaches millions of potential customers all over the world at the click of a button or two.
The important thing to remember when starting your own art business is that you are not just a designer; you are also a business owner and salesperson. It means rolling your sleeves up and selling not only your work, but yourself too. It may sound daunting but once you get used to it, it can be fun.
Internet
As we have read the Internet has the potential to reach millions of customers. However, to reach them you have to do some groundwork. You will need to set up your own domain name, along with hosting for your site. Once you have found a package that suits you from the hundreds out there you have to design your website. Again, the trick here is to keep it simple. Don't over clutter your site; let your work speak for itself. Take high quality digital shots of the items you're selling and place them in galleries divided by type. For instance, in the case of paintings, use sections like acrylic, water colour, pencil or charcoal, that way it is easy to navigate for people looking for a specific product.
You will also need to put a page up listing your prices. It is helpful to do this in three currencies, these are the ones that are most likely to be used on your site, and they are:
You can also state that you take work in worldwide and to email for a quote. That way, if someone in Africa wants your work you can research their currency and quote accordingly.
Your website is a fantastic way to gain international exposure so only showcase your best work. Think simple and think easy to navigate.
Magazines
Magazines that are for sale to specialist markets are also a great way of promoting your business. Advertising can be expensive, but a small ad may be all you need if you drive the interest to your website. Pick magazines that are aimed at people likely to buy your product. It is no good advertising china baby dolls in an infertility magazine or dolphin sculptures in a dog magazine. Do you research before you part with your money. In the right publication you can generate substantial sales.
Special Offers
This is always a favourite with customers. Try offering 20% to the first 250 customers and watch them fight to get the discount. Another favourite is the limited edition with a certificate of authenticity. Keep the numbers low and the price high and people will fight to get the low numbers. Hold charity events where a percentage goes to charity. Again, people like to get something while feeling good about helping others. The possibilities, as they say, are endless.
Promotion is the key to success. Promote, Promote, Promote!
You might also like...