Alternative Venues for Selling Artwork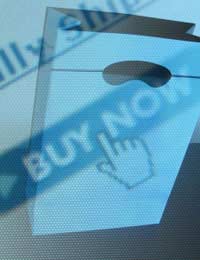 Apart from the mainstream venues for selling your artwork, there are quite a few alternative ways of making sure your art is sold. When starting your art business it is often difficult to find space in galleries as they are booked so far in advance. However, this needn't be an obstacle. There are many alternative ways of selling your work if you know here to look.
Online Auctions
There is a charge for selling your art in an auction, but there is also a fee for selling in a gallery. Check out the fees before listing and price your work accordingly. You will also need to price up delivery of your work as the buyer will require delivery, at separate cost, at the time of winning the auction. You can either sell your work at a set price or allow buyers to bid on it. Bidding methods are more effective if your work is well known before listing.
Craft Fairs
The humble craft fair is the home of many an artist and is not to be dismissed. People who frequent craft fairs are looking for artwork and they often like things that little bit different to adorn their home or give as gifts to friends and relatives. The fact of the matter is that you work is selling.

You can often find lists of upcoming craft fairs in craft magazines, newspapers, posters and online websites dedicated to listing craft fairs in various areas of the country. A quick search will reveal many different events.
Fetes
Again, fetes are often places where you can find local artists offering their creations for sale. It is a great place to start to test the market for your work, but beware the great British weather. A wet day will often result in poor turnout and low sales, on the contrary, sunny days will bring large volumes of people to the fete.
Markets
Local markets often offer casual stalls which are normally taken up by local craftspeople selling their goods. Anything form photography, jewellery, pottery, homemade jams and paintings can be found on casual stalls at markets.

If your work sells well at the market you may want to consider taking a permanent stall. It may not be as glamorous as an art gallery, but if your work is selling well it may be a great alternative – not to mention you get to keep all the profit, minus the cost of your stall, instead of handing over huge percentages to gallery owners.
Remember
Where you sell your work doesn't matter as long as you are selling it. After all, you set up your art business to make money, not catapult you into the world of high class living and celebrity parties. Love your work and it will reward you in sales, no matter when the public get to see it.

You might also like...