How to Book a Place or Stand at an Art Venue.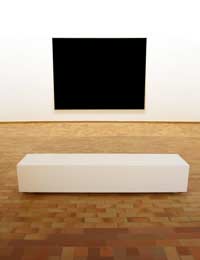 Finding a place to exhibit or a stand at an exhibition for your art business need not be a stressful process. Done correctly, booking a venue is fairly straightforward; as long as you have made sure you have enough time to get ready to display your goods.
When you are booking your venue or stand, take in consideration the attendance figures from previous events held there. If a similar exhibition had low attendance figures, don't book it. It is easy to be fooled into thinking that your work will draw a crowd, but the truth is the other artists felt that way too and failed to attract buyers. This is your cue to move on and find a more suitable venue. However, a venue that draws more visitors is likely to have a booking fee to match.
Secure the Best Date
Try to set an exhibition budget and stick to it. If you find that the venues you wish to exhibit your artwork in are too expensive for you, look at alternative methods of reaching the public, such as craft fairs and local fete's. You may be surprised how many successful businesses started in this way.
Once you have decided on a venue you need to discuss availability with the owner. Many galleries are booked for up to a year in advance, so early booking is essential to secure the best dates; such as during the school holidays when there may be tourist trade to your area. When you have a date make sure it is realistic. Don't take a cancellation date for two weeks time if you don't have enough items to exhibit, this will result in careless work, rather than the best that you can do. It is better to book an exhibition or stand for a year down the line and be well prepared.
Displaying Your Art Work
When you have booked your venue, you will need to discuss display arrangements. It is better to know in advance what the gallery offers than to get there and find there are no facilities for hanging your work. Don't be afraid to discuss you needs with the gallery; they want you to do well at your exhibition as they want to make money too. Ask about lighting, heating, extra costs, percentage to gallery on sales, launch facilities, security, opening times and if you will need to be present at the exhibition. These are all important questions to ask and failure to ask them could result in some nasty surprises.
Advice
It is easy to get carried away with booking exhibitions and stands, but remember you need to make sure you have enough time to create items to display. Work on the basis that each exhibition will be a sell out, that way you will have enough stock for each one. After all, if you did sell everything at one exhibition and you had another booked for the following week, what would you do? By making sure you have enough stock you can't go far wrong.
It is also worth remembering that no matter how good it feels to exhibit your work you also need to keep sight of the fact that you are in it to make money. If your exhibitions are not profitable, then you will need to change direction. This is not as scary as it sounds, it just means that you need to find an alternative way to reach the public with your art.
You might also like...