Creating Your Artist Portfolio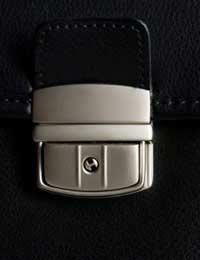 The most important part of any artist's collection is their portfolio. A professional portfolio is entirely different to that of your working portfolio. Your working portfolio will contain all of your artwork, from scribbles to unfinished pieces and beyond. It will contain your mistakes, experiments and success. Your professional portfolio will contain a selection of your best work that you can display in your workshop, fairs or exhibition. It is a showcase of what you can do, and it is a very useful sales tool for securing commissions.
A Working Portfolio
This doesn't need to be anything expensive. It can be a box or cardboard sheets tapes together as long as it protects your work-in-progress and work you'd rather forget about. It is more about being able to look at where you cam from and where you have reached. You can use it to house sketches of products you make, or would like to make. It literally contains your life's work and can be a valuable source of inspiration.
A Professional Portfolio
This is exactly what it sounds like, a professional item. It contains originals, digital photographs or images of your artwork. It showcases what you are capable of. It doesn't need to be limited to the items you produce for sale but can show off your abilities by including items that are controversial, experimental and innovative. Think of it as your door to creativity, the more you create wonderful, out-of-the-ordinary items the more people will remember your work. Think Damien Hirst's rotting cows head with maggots encased in resin. His name will be remembered, if not always complimentary.
Gallery Portfolio
This is probably your most important portfolio. This portfolio, if made up correctly, can open gallery doors for you. It can secure exhibitions, help to secure elusive grant funding or it can get you elusive commissions from high-paying clients. There is a formula to what a gallery portfolio should contain. It is this:
A photograph of yourself. Get this done professionally. First impressions count. A gallery owner wants to know that you will 'scrub up' well for the launch party.
Your CV. Make sure this is current, goes back no longer than eighteen months and is updated regularly. Include details of all exhibitions, awards or achievements.
Photographs. If you are a sculptor or designer, or if your paintings are too large to be placed in a portfolio, then high quality prints of your work are essential. You should make sure they are printed on glossy paper at high resolution and, from the point of view of three dimensional works, from a selection of angles.
Original artwork. If you produce small, manageable artwork, then try to include around twenty to twenty-five pieces of your best work. Make sure it shows your diversity and skill to its best. You will only get one chance to impress the gallery owner.
Cuttings. Include copies of all newspaper clippings, magazine interviews or any other publicity that you have experienced with regards to your work. Include pieces that praise your work, or controversially, those that hate it too. Nothing gets the media going more than a controversial piece – think unmade bed or baked bean floors!
Once you have your portfolios ready, keep them updated and in the case of your professional and gallery portfolios, keep the tidy, regularly replaced crumpled or tired items.
You might also like...
@gayle. Start with art and craft fayres, social media etc. Then you could try contacting galleries and art sellers in your area before moving further afield.
StartAnArtBusiness
- 29-Jul-14 @ 12:33 PM
I have produce a portfolio of work in many forms throughdifferent surfaces, and mediums. I would like to know how I could progress further, to show my work?
gayle
- 28-Jul-14 @ 11:19 PM