Online Resources for Artists and Art Companies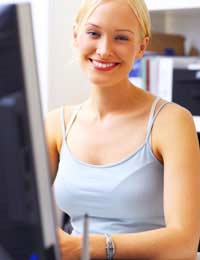 There are many on-line resources for art business or companies they sell art related products. A wealth of information is available at the click of a mouse and a computer. You can search directories, websites and other search engines for information on artists and organisations that serve the needs of artists and their businesses.
Societies
There are many online societies for artists. All offer advice and information for the price of an annual subscription. They all also offer courses, competitions, and awards for artists of all abilities. However, some societies can only be joined by going through a rigorous selection process.
You can find out details of art societies from the Artists and Writers Yearbook published annually by A & C Black (ISBN-10 1408102641 & ISBN-13 978-1408102640). It lists all the societies and contact information, along with their present requirements.
The other way to find out about societies is by contacting the Arts Council of Great Britain. They will be able to give you advice on all aspects of your art business and will be able to put you in touch with the right people.
Suppliers
Of course every business needs suppliers and with the advent of the Internet it has become easier to locate low cost materials from all over the world. However, the 'net is not the only way to find suppliers, there are art magazines and trade publications that will give you details of suppliers both national and international. Your local art shop may supply goods at wholesale prices or give you details of wholesalers that you can go to in order to buy in bulk.
That said the Internet gives you the ability to narrow your search to specific products and seek out the best value items, giving you the facility to have several suppliers for different products, ensuring you get the best deals on the items you require.
On-line Galleries
Recently there has been a growth in the number of on-line galleries offering to host photographs of your work and offer the original for sale to international collectors. This is a great way to get your work noticed globally without leaving your workspace. The downside is that these sites often charge a fair amount to join and then a percentage off the sale of the work. Shop around and you will find some online galleries that offer a good deal, but always check to see how many works they have sold and don't be afraid to email them and ask questions. If they are genuinely interested in helping artists, as well as make a profit, they will be more than willing to answer your questions.
If possible try and Google the name of a few artists listed in the galleries and try to find their art websites and email them directly for a testimonial. Word of mouth is often the best recommendation for any business, and it is no different with the on-line communities. A quick scan of the art forums will alert you to the scams and charlatans.
You might also like...